What is a Duende? For my non-Mexican friends, I'll explain in a minute. If you're Mexican… you know! First I want to set up my situation…
It was Saturday. We had a full day of things to do. We were to go to our new house, which is almost finished. We then had to rush back to our current home, fill out about 200 pages of loan documents, sign, email back to the lender, and additionally, we had to produce all the usual loan stuff – W-2's, paycheck stubs, taxes, and so forth. – OH! In addition, we had to complete our 2016 taxes which have been on extension since April, and were due in two days.
First the house took many hours longer than expected. We are going through it with a fine tooth comb and finding all those little tweaks that we want finished before we finalize, and then the lady from the sales office came in and wanted a full tour, and then to chat, and then to try and sell us a second house… you get the idea. Annamarie and I were picturing the endless pile of papers getting higher and higher back at the house as we got more and more delayed….. So… needless to say we were kind of frantic. But the house looked beautiful…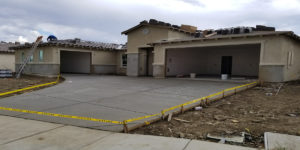 Our timeline to get home to do all the paperwork and taxes was about noon. – We actually arrived home about 4:45.  We went right to work.
Don't worry.  I'll get to the Duendes….   Be patient.
But first, I have to take another side road in my story.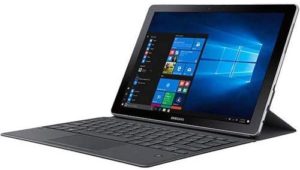 The Samsung Book 12.  My latest tool for my business (shameless plug) MET Web Solutions, had arrived a couple of days before, and while Annamarie was busy working on finishing up the taxes. I was putting in the sim card and sd micro card on the tab-top (It's a combination tablet, PC & laptop, it's amazing).  But, I digress..
So I'm trying to put the sim card in, and I need a little tool.  Samsung provides a little tool that is just a bit smaller than a paper clip wire, to pop open the little shelf that holds the cards.  You can not get into a Samsung device without it.  Pins, bobby pins, paper clips… nope  nothing works.  So anyway I take out the tool, turn around to do something, and turn back around to find it gone.  Gone….  What the hell…  It was right here…
So the search began.  Like I don't have anything else to do.  Not on the bed.  Under the bed.  Around the bed.  The floor.  Under the pillows….   Did I put it on the dresser.. No.  Under the chair.  this went on for about ten minutes.  I finally got the attention of my wife, who had been diligently doing taxes.  She calmly turns around in her chair and says "You pissed off the Duendes!".  What the???  Duendes??  Let's just say they are the Mexican version of our Irish leprechaun.   Impish little creatures that will wreak all sorts of havoc if you piss them off.  They are also known to cut off little children's toes while they sleep, but that's a story for another day.  Look it up.
Anyway, so I grumbled and kept looking.  If I lost that piece, i'm screwed.  Finally I've distracted Annamarie so much she gets up and joins the search.  She says "Apologize to the Duendes if you want to find it".  Again I grumble…   Duendes my ass….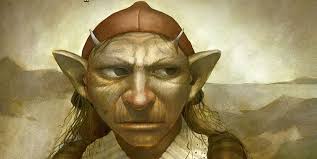 Another ten minutes go by.  "Mike, just apologize to the Duendes, we have no time for this", she says.  I said "fine, if it will make you feel better, Duendes, I'm sorry.  Can I have my key back."
I turned over the device, which I had thoroughly looked over at least 50 times, and the key was stuck to the magnet on the bottom.  Right there in plain sight.  My wife smugly turns around from the PC and says "You should have apologized a long time ago.  Now can I finish the taxes?"
Lesson learned.  Don't piss off the Duendes.