Well folks, it finally happened.  
I got my pinball machine.  It was sort of a twist of fate, but it happened.  I originally had my eyes on the Dracula game, as I discussed in my previous post, but that didn't work out. – That's a story in and of itself.  But I digress…
I came across the "Batman, The Dark Knight" game instead.  If the truth must be told, I like the game much better than Dracula, so it's a win-win for me.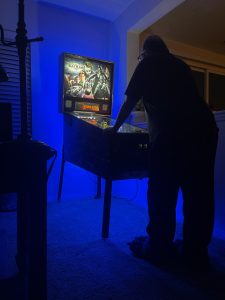 Honestly….   Isn't she a beauty?
Those of you that know me, and know my history with pinball games – also know that I am a tinkerer.  So stay tuned for a follow up in about a week or so.  
First, there is an optional device that was missing from this unit, it's called a "Shaker".  It makes the machine vibrate and move with the action that is going on with the game.  Super cool.  Just adds another dimension to the play.  That is on it's way.
Also, I have ordered a bunch of colored LED lighting for the game board, so I will be adding some depth to the playfield – some purples and reds.  Let's see how this all works out.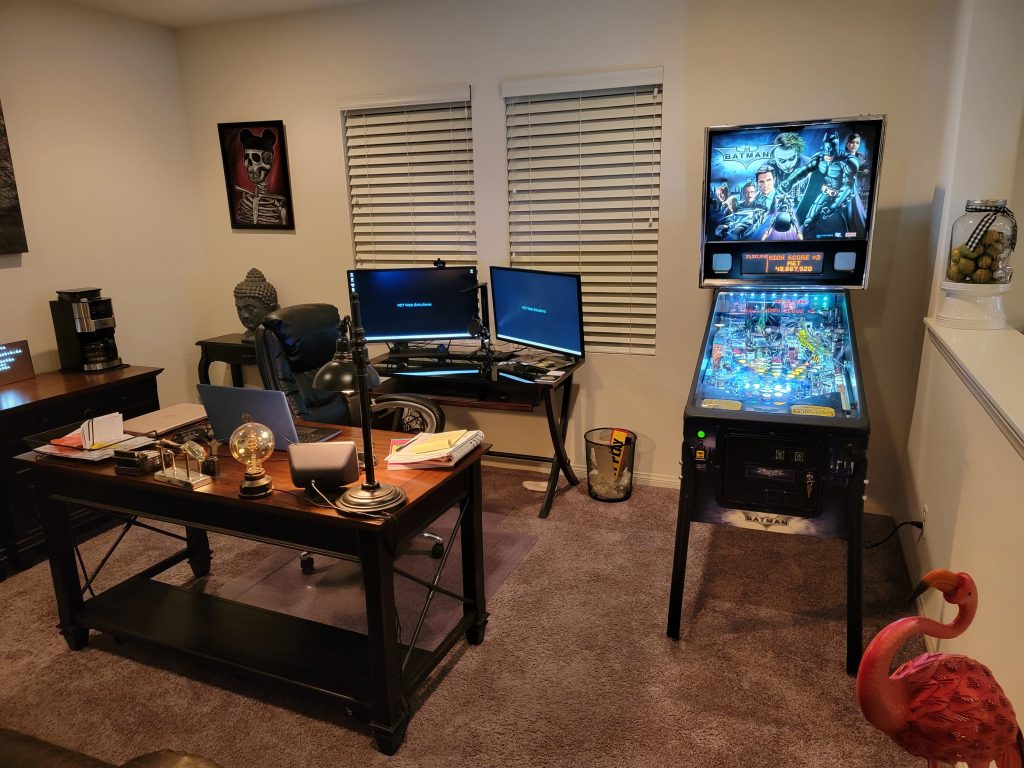 As far as the game play goes…   Well, it is full of action, surprises, and excitement.  There are several ball ramps, a crane that swings out that you must hit several times, a  Batmobile getaway ramp, and even the Joker makes an appearance now and then.  
Just when you get settled, the game kicks into multi-ball functions, which releases 4 balls at once into the game.  That gets pretty crazy.

That's it for now.   I'll report back after the game mods are installed!  Stay Tuned
February 2, 2022
As promised, I got most of the moderations done.  Boy is it hard to get parts for a machine that is 14 years old!  
In any case, they are out there!  I found a bunch of colored lights, all LED and installed them.  The shaker motor that i tried to install was defective, and the new one just arrived.  That will be my project for the weekend.  Then my baby will be complete.
I have attached a few photos or some of the wiring fun i had inside, as well as the final look of the game.  Enjoy!
My post wouldn't be complete without a final video to show off the fruits of my labor!  Enjoy.