Wow.  Well, we're into March 2023, which means my birthday month has begun.  I've been dreading this celebration for years…
Enter stage left…  Birthday cards with the grim reaper, a cake with 100 candles, a box of Depends…. (and any other "over the hill" gag gifts available at Spencer's)
Yes, bring it on.  I'm ready.
Actually, my youngest daughter, Mariah and her husband Cory already sent me my first gift…
So…. I got that going for me..
Seriously though, I find myself doing a lot of self-reflection, re-living all the crazy moments that brought me to this place in time.  Boy has it been a wild ride.
Safe to say, with all the incredible highs, some traumatic lows, and all the wonderful days in-between, for me it has been a life well lived.  Any regrets?  Plenty.  Any apologies?  None.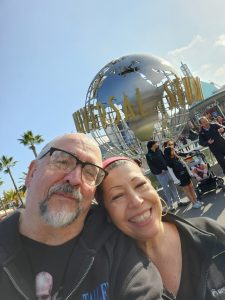 And with that I ring in the beginning of my 60th celebration.  Although the actual day is the 29th, there will be much going on throughout the month, (which I will post here on the site).  
A couple of weeks ago, Annamarie and I did Universal Studios.  As luck would have it, I am currently recovering from pneumonia.  As soon as I'm back to my old self we'll sail away on our birthday cruise.  A fun filled week in the Mexican Rivera. – Which we've waited a long time for!  If you remember back, we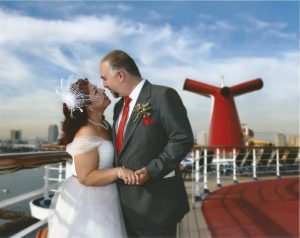 actually got married on a cruise ship back in 2016!
Also, on the 17th of the month we celebrate Annamarie's birthday as well.  She's a few years younger than I , so not the milestone b-day,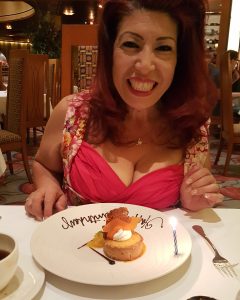 but we shall celebrate heartily!
In closing, as much as I've dreaded this for many years, now that it's finally here I'm really looking forward to the festivities!  So bring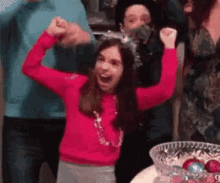 it on and let's party!!